Covid vaccine coming to Berlin soon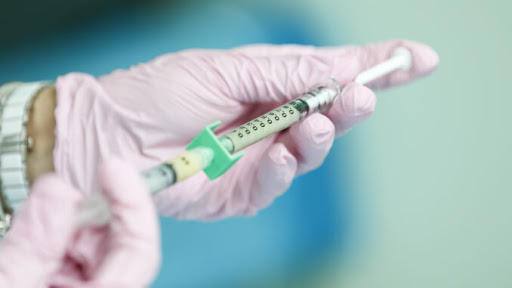 COVID vaccine coming to Berlin soon
ThedaCare expects that the first shipment of COVID-19 vaccinations to Berlin will contain anywhere from 350 to 500 or more vaccines for the virus. Although the exact date the vaccines will arrive is still unknown they are expected to be here sometime around Christmas.
Many have questions about the new COVID-19 vaccination and when it will be available to them. COVID has been a pressing issue for nearly a year now and put a lot of pressure and hardship on many people's lives not only within just our community but everywhere around the world. Now with the release of the new vaccinations many are wondering when and where they can access it with hopes of everyone's lives returning to normalcy.
 Many concerns regard the safety of the vaccine but Jennifer Frank, MD. Chief Medical Officer for ThedaCare wants to ease those fears,
"It is very important that we all get this vaccine in order for it to work for us all. These vaccines are extensively studied for both safety and effectiveness and go through a rigorous approval process. Even though these were produced quickly, people can be confident in how they were developed and that they are safe to receive," Frank said. 
Many also want to know who will be receiving the vaccine first, what qualifies them, and who makes those decisions.
 "Nursing home residents and staff is running somewhat in parallel, but within ThedaCare, it will be highest exposure, (so ICU doctors, nurses, anesthesiologists, respiratory therapists and doctors, nurses in the COVID clinics) who are also at highest risk (those with medical problems that put them at high risk for complications)," Frank said. 
Nursing home staff also have a few things to say regarding being amongst the first to be vaccinated,
 "It's kind of scary because we don't know the long term effects yet because it was so rushed I almost feel like," CNA at Patriot Place Abby Eckelberg said. 
Doctor Frank clarified who makes the decision as to who will be vaccinated first. 
"At a federal level, the ACIP (Advisory Committee on Immunization Practices) reviews the data and makes recommendations to the CDC which are then published in the Morbidity and Mortality Weekly Report (MMWR) which is how they are introduced into practice. In the case of COVID, the federal government is allowing states a lot of independence on how vaccines are distributed. Within ThedaCare, we have a group of physicians and infectious disease experts who make the decision about who is prioritized, but this is based on the ACIP recommendations," Frank said.