Girls basketball beats Ripon in chippy game
The girls basketball team took on East Central Conference rival Ripon Tigers in a second meeting of the two teams on Monday, Jan. 19. The first game was taken by the Tigers at 55-40 on Dec. 17. 
With any rival game gyms can become electric and thunderous inside. That was evident from the tip off, which Ripon won. 
"I like to play up-tempo basketball and play with a ton of energy. The girls really put that on display tonight," Head Coach Mike Brouette said. 
There was no shortage of up-tempo basketball from both teams. At times the game turned very sloppy. There seemed to be almost no boxing out at times.
"It's no secret that we struggle to box out. Every game we are tracking how many defensive rebounds we get." Brouette said. "We usually are shooting to get 70 percent of the rebounds and tonight I don't think we came close." 
Even though the game was sloppy throughout. There was no shortage of scoring for the Indians. At one point they were on a 19-1 run. A lot of that can be attributed to Berlin's full court press that they used at the start.
"We just installed our full court press over break. This is one of the first times we used it lately. Everytime we use it I think we keep getting better." Brouette said. 
At half the score of the game was 28-9. Ripon's bench and coaches had gotten very visibly frustrated at times during timeouts and the game had taken a turn into a physical battle at other times. The game had gotten very chippy and trash talk seemed to really set in with some trash talk being heard in the stands at times and some cheap shots taken throughout the game. 
"I really am trying to just play within myself and tune out everything in the gym. It can be hard sometimes especially when everyone is talking on the court," freshman Jane Hoffman said. 
Even though Berlin seemed to dominate the first half, Ripon was not going down without a fight. A full court press caught Berlin off guard and allowed Ripon to come storming back to make the game. Berlin looked like they started to let up with eight minutes allowing Ripon to come back. 
With three minutes left in the game the energy had changed in the gym and the crowd started to realize that they might see a comeback from Ripon being down 19-1 at one point. 
"When a gym gets loud and rowdy like this I try and calm my girls down. Take a timeout and calm them down," Brouette said. 
With time starting to expire on Ripon's comeback, Ripon started to foul. It became very evident that Berlin struggled from the free throw line. 
"It's no secret that we have struggled from the line this year. Personally, I think it's cost us four or five games this season," Brouette said.
Although Berlin struggled in the second half of the game, they did remain in co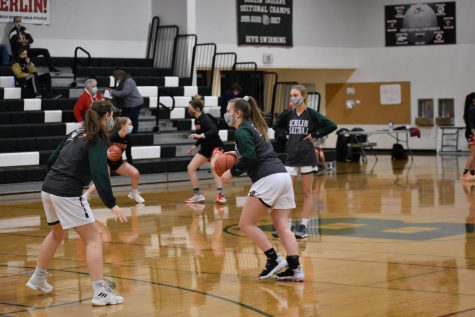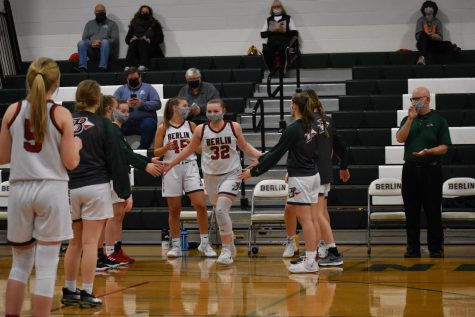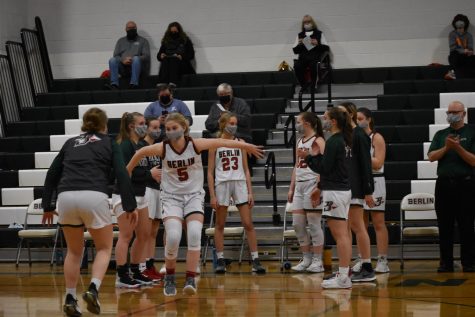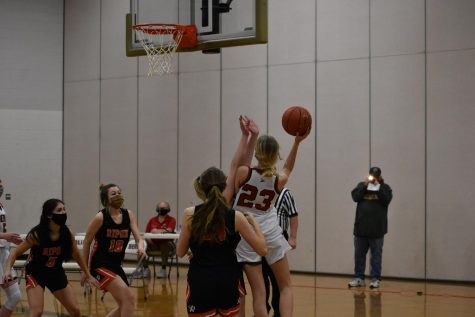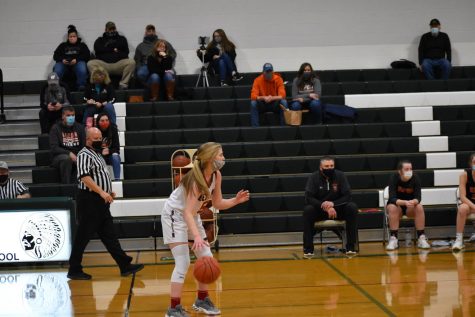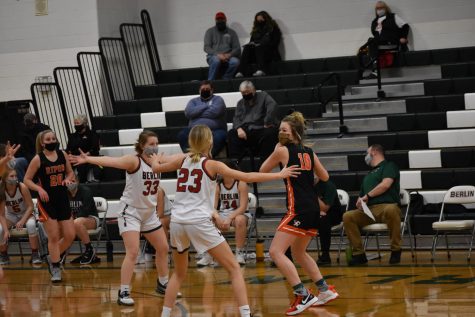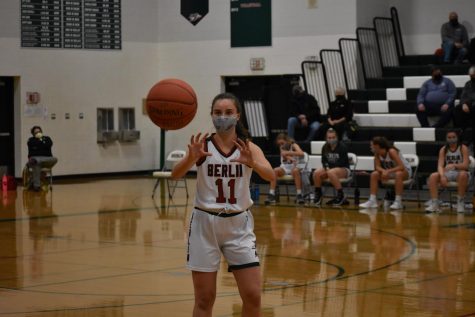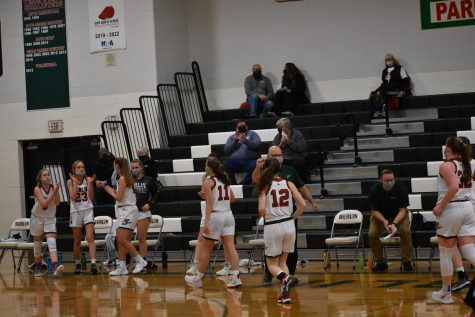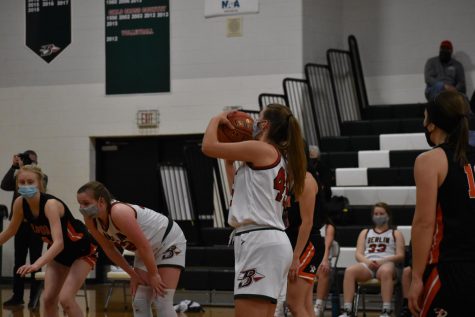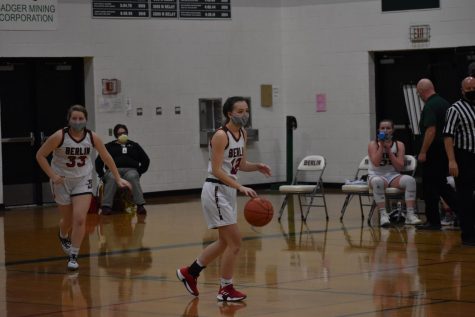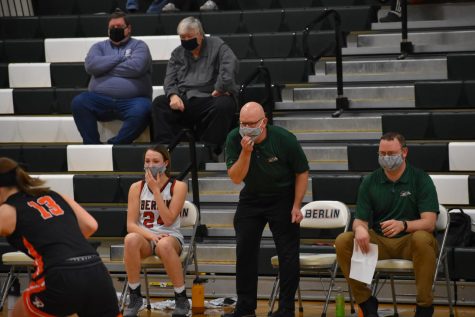 ntrol of the lead, with a final score of 42-33. 
Senior Jenna Sternitske lead the team in scoring with 17 points.
"It felt nice to beat Ripon in my last regular season game against them," Sternitske said.