Boys basketball takes loss against Campbellsport
Five seconds left on the clock, senior Landen Sobieski shoots and misses. Sophomore Connor Batley gets the ball and shoots, the buzzer goes off and crowd goes silent in the anticipation of Batley's shot. He misses the shot and the boys varsity basketball team takes a loss against Campbellsport. 
"It was definitely a tough one. One that I feel like we easily could have won. It still stings thinking about it knowing that we could have won," Sobieski said. 
Before heading into the game, the team had a positive mindset and knew they were going to put up a good fight.
"It feels good knowing Campbellsport was 6-5 in conference. We only lost to them by one point last time so it was definitely a winnable game," sophomore Jackson Bartol said. 
The boys had some good moments out on the court. With a score of 30-27 during halftime, the boys kept fighting throughout the second half of the game.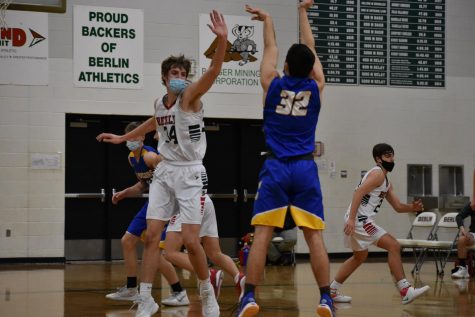 "We felt good and felt like we put ourselves in a great position to win. We were in position to win until maybe the last five minutes," Sobieski said. 
The team did face some challenges throughout the game that set them back, but they were able to overcome them.
"We tend to turn the ball over which is huge. We have to work on that big time and just make shots by practicing as many shots in practice as we can," Sobieski said. 
The team is currently at a record of 0-13. Sophomore Brady Pomplun has had a positive mindset throughout the season.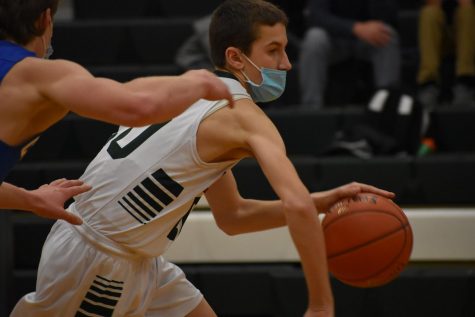 "A big takeaway from the season is staying positive even when defeated," Pomplun said. 
At the end of the game, the score was 52-49, with Campbellsport taking the win.