New baseball coach begins coaching after missed season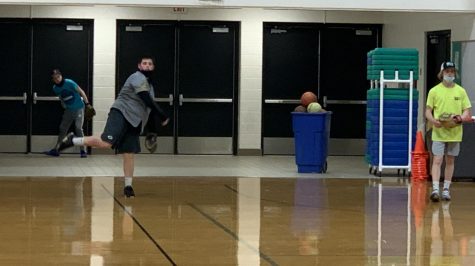 Head baseball coach Mike Webb retired early from his full time job in order to coach the baseball team last year. Due to COVID-19 Webb was not getting the chance to start coaching until now. 
"Not being able to play last season was tough. I too lost a season to help develop the players on and off the field," Webb said. 
Missing out on last season was also hard for the players. For junior Hunter Boegh, he says he is looking foward for the upcoming season to start. 
"I am excited to play again because we didn't play my sophomore year. So I am excited to see how my arm has developed and how good I have gotten," Boegh said. 
Missing the season also means missing a year and growth in skills for the team, individually and as a whole. 
"It will obviously be difficult for some people to come back because we had no season and not many people practiced at all. I am already seeing improvement in me and everyone else during open gyms," senior Andrew Helmuth said. 
Open gyms have been helping the team after an extra long off-season. Players are getting a chance to warm up their arms and do drills for fielding and batting. 
"Through open gyms we are getting back in the groove of things. We haven't played in a year so we are getting our fundamentals back again. Getting the team all together and getting to know everyone is helping too, I think," Boegh said. 
Webb says he hopes that with his coaching the season will be more fun than previous years. 
"I hope I can help with playing with less pressure, and let the kids have more fun. I hope to bring a different attitude with a different environment," Webb said.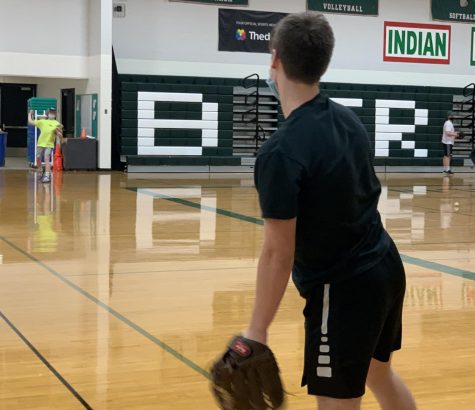 Seniors often take on a big role on a sports team as role model and leaders. 
"I hope that as a senior that I can teach the underclassmen things and be a role model for them so they can learn how it's done and become better," Helmuth said
Baseball often does not draw a huge crowd of players in. The past couple years there has only been a varsity team. This year it appears it will be the same. 
"One big challenge is that we have a lot of young guys coming to play and they might not be ready for varsity baseball, but they will get there. I believe in them," Helmuth said.
Coming from a long time without playing, the team is hopeful for what the season will bring. Their goal is that this year's record will be better than their last playing season which was 1-24. 
"I hope to win a few games this season. Hopefully we will have a better record than what we did my freshman year," Boegh said.