WIAA gives contact days for track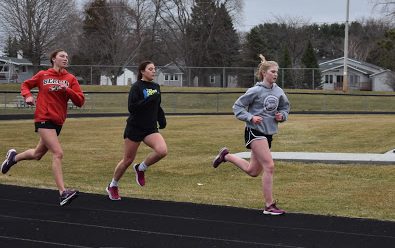 Due to COVID-19 restrictions, spring sports were pushed back much later into the year than expected. Track season is now starting on April 19 and the athletes are given extra time to prepare for the season. The WIAA granted 15 days of contacts days before the official season. Tuesdays, Wednesdays and Thursdays are the contact days which consist of an hour to an hour and a half of practice time.
"As coaches, we are hoping that the returning track participants can knock some rust off and get the legs moving again. For the newcomers, we hope to introduce our sport to them and hopefully teach them some fundamentals in specific events," Coach and Athletic Director Joe Stellmacher said.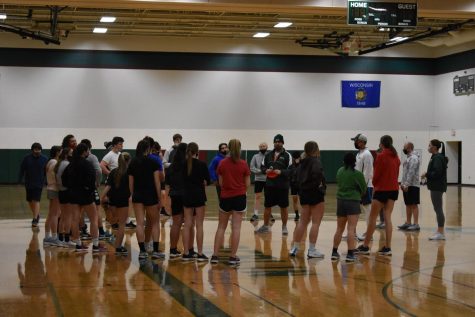 The contact days allowed athletes to have an advantage going into the track season with a stronger start and more opportunities in trying out different events.
"I definitely want to do the mile and two mile. I think I might swap the two mile for an 800 between different meets so I get a little bit of variety," sophomore Hannah Bucholtz-Wizner said.
During the contact days, the athletes run through the same routine as they would in a regular practice.
"We stretch as a team and then break out into individual events and work at that event," Head coach Matt Willett said. 
Not only are these contact days allowing the athletes to come into the season with a stronger start but also allowing them to set higher goals for themselves. 
"My personal goal is to work on my mile time and hopefully get a six minute mile, so I would be shaving off 30 seconds," Wizner said.
Wizner is currently a virtual student which allowed her extra time to run.
"Being virtual, I am not always able to make every contact day because I don't always have rides, but when I'm able to go I do. Anna Kurczek, Emma Boegh, Wyatt Miller and I, along with some others have gotten together a few times on days that there are no contact days just because we enjoy the running company and there's no hurt in running extra," Wizner said.
The coaches encourage all students to come and try out track and field. If interested in trying out track and field contact Joe Stellmacher or Matt Willett.