Baseball defeated by Kewaskum
The baseball team has had intense practices to prepare themselves for the Kewaskum games. The team played them away on Tuesday, losing 0-5, and again on Thursday at home, losing 0-12. Since they played Kewaskum two days this week, the team knew what they were going up against and what they had to work on for Thursday's game. 
"We had a lot of situational errors throughout the game. I think we needed to be more aggressive at the plate while batting," senior Noah Winter said.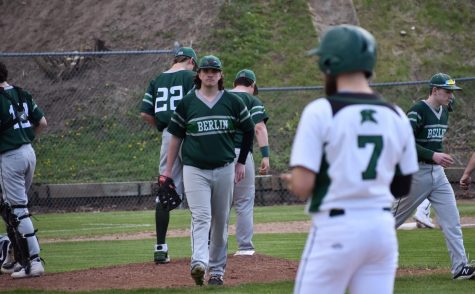 Although the team knew what the competition looked like, they were not fully prepared. Their hits were off not only on Tuesday, but also on Thursday. 
"We didn't hit well at all. We had a couple people on base, but couldn't manage to get a hit to drive in any runs," freshman Brock Wilde said. "Our pitching wasn't very good either, which was partly on me, but overall we just allowed too many runs."
The team has many younger players, which is unusual for a varsity team. But, the younger players have a big impact by playing big roles on the team.  
"The younger guys out on the field really help us out. It is both the sophomores and freshmen's first season on the team so they are eager to get out there and play," Winter said.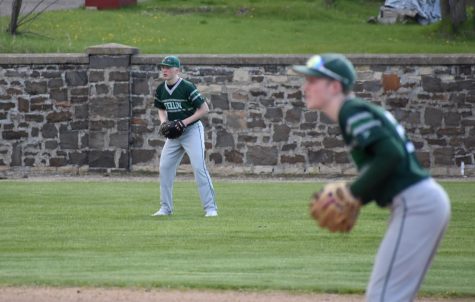 Having inexperienced underclassmen on a varsity team can also be a downfall, but they know it is a team effort and they must start working together if they want to start winning more games.
"I learned that it's not going to be easy. We have a lot of young guys who play a lot of important roles for us, so it just takes practice and hard work to improve and to get to where we want to be," Winter said.
Going forward the team will practice hard in order for the season to go in their favor. 
"We will continue to work on all aspects of the game and try to improve as the season progresses," Head Coach Mike Webb said.