Grizzly Fitness opens to public, students take advantage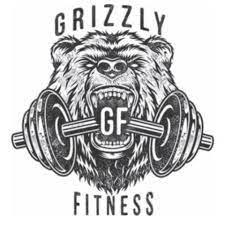 The Berlin community will now have one more choice in the variety of gyms. "Grizzly originally started as a moving company of mine for us to install equipment into home gyms. Six months later we turned it into a gym in Princeton. After we went 24/7 it grew very quickly ever since and we have paired with the Green Lake Gym also and now Berlin has one of its own," Burt said
On Monday, April 19, Grizzly Fitness opened to the public for sign ups and had an amazing starting week according to Owner Colton Burt. 
"Week one of opening was great! We signed up a lot of new members. Originally our tour day brought in about 30-40 new faces to the gym prior to sign up," Burt said. "Everyone loves the equipment and space available. Being 24/7 is just a bonus for people."
Many students are taking to the facility in replacement of the previous gyms they had worked out at. 
"I switched because some of the gyms I worked out at previously were old and dirty and had no great atmosphere. Grizzly has an awesome atmosphere!" junior Cade Martin said. "When I enter the gym you just know everyone there means business and is ready to better themselves." 
It took the gym a bit of time to get started.
"We saved equipment up for two to three years prior to opening this gym. We didn't know where we wanted to put the next gym in the Grizzly chain, but when Berlin had a place open it was a great opportunity," Burt said. "We had to do tons of cleaning because it was an old wood shop and sometimes during the weekend we had 12 people cleaning all day." 
The gym is equipped with more than just weights as it has a batting cage area and indoor turf for training. Burt plans to install more things as the gym grows and more people sign up.
"The future has a ton in store. We intend to continue to build our brand upon small communities and bring them more options. We want to open one to two locations per year and keep offering whatever our clientele find necessary to grow," Burt said.
Grizzly Fitness also features two other gyms in its small chain in both Green Lake and Princeton.