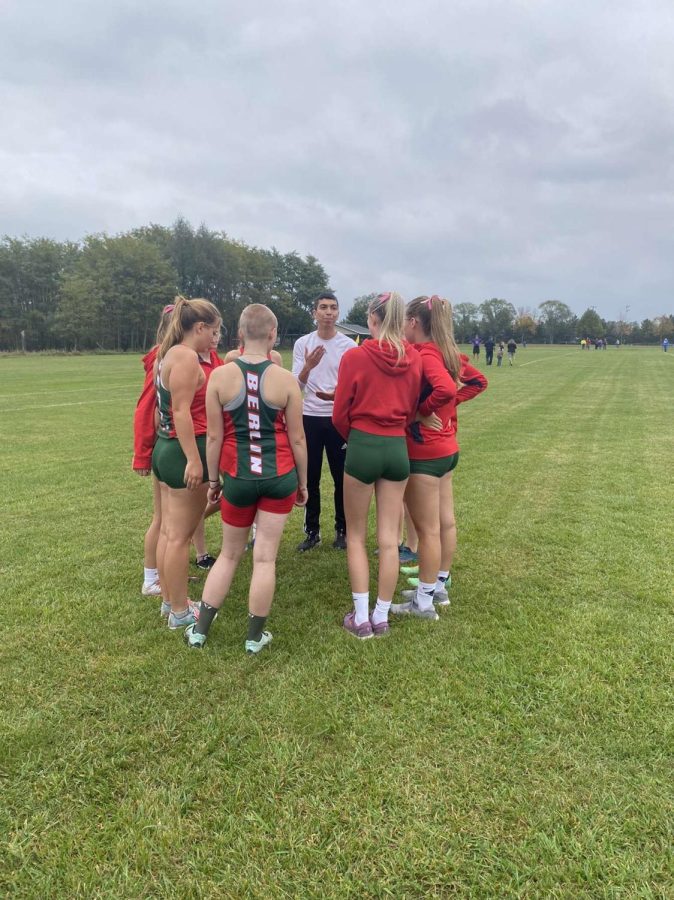 Cross team welcomes new coach
 High school math teacher Roberto Lara has taken the position as head coach of the cross country team. This is not Lara's first time coaching a team.
"I coached the Berlin Middle School last year for track," Lara said.
 Lara also has a background with track and cross country as he was involved in them in high school.
"I am bringing in my former knowledge of the sports and I have a lot of credibility. I love helping young athletes, just as I once was," Lara said.
 Lara has grown to have a connection with his runners in his short time as coach so far.
"His personality is different from Mr. Willett and Mr. Mercer, which isn't a bad thing. He's very fun and he is very active with us," junior Jersey Reck said. 
The team is still doing bonding activities, just as they have in the past to keep their connection strong.
"We do a lot of activities such as bowling, and playing against each other in volleyball. We also have an annual car wash fundraiser," Lara said. 
His athletes say Lara values the idea of the team having fun, and coming up with new and fun activities.
"Something unique about Mr. Lara is he will do the workouts with us and is a very passionate guy that puts workouts before fun, but enjoys doing team bonding activities," junior Wyatt Miller said.
 Last year when the team was wondering who their new up and coming coach would be, Lara had already been picked to fill the position. 
"Mr. Willett saw me coaching the middle school track team and wanted someone who put in effort and cared. He also knew he could trust me," Lara said. 
With that, there are some things the team is doing differently this year.
"We are doing different routes this year, and our weekly workouts are a little different as well," Reck said.
 So far the cross country team continues to stay motivated,and are continuing to grow.
"My athletes are one of a kind and very mature. They are also very responsible and always pushing themselves. I have a ton of respect for them and their experiences," Lara said.