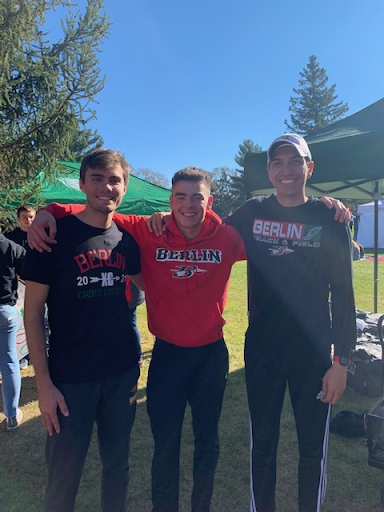 Miller runs at state cross
Junior Wyatt Miller Went to state on Oct. 30 at Wisconsin Rapids. Miller was the only runner from the cross team to make it to state with a time of 18:08.
"My day at state was overall a good day, it was nice out and I got to see some of my friends from different schools as well as compete with them," Miller said. 
Against all of the runners from all over the state Miller finished 85th.
"He ran hard, he finished 85th out of 146 guys. It's easier to run outside when it's warm, and that worked out in his favor," Cross Country Head Coach Roberto Lara said. 
There was no fan bus to go to Wisconsin Rapids for state, but that did not stop Miller's friends, and family from coming to support him.
"Wyatt had both friends and family come to watch him. Some of his friends were former teammates who came from La Crosse," Lara said. 
Miller's goal this year was to go to state, last year he just missed going to state, so this year was a big deal. 
"When you go to state, the time does not matter as much as your placement. As where when you go to sectionals, your time matters more than your placement," Lara said.
Overall, Miller and Lara both say they were pleased with Miller's final placement at state.
"Placement was not exactly what I wanted, but for my first ever race at state I was happy with it," Miller said.