Students celebrate winter break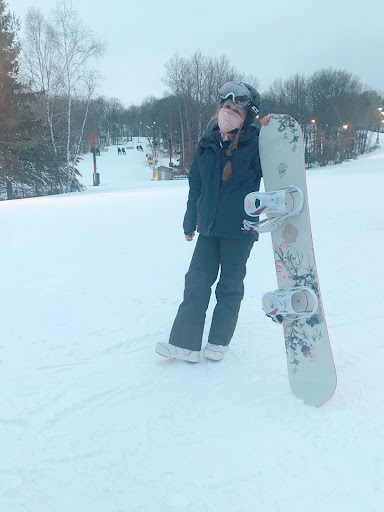 As everyone knows winter break was just a little while ago. It gave time for students to get together with family and friends, and get out of school for a while.
"I spent winter break with my family at home. It went alright. It drove me a little bit crazy, but it was fun to see them again," senior Gabrielle Delzer said. "I was not prepared to come back to school. I was exhausted."
Being around a large group of people and celebrating can make people tired, but for others it is exactly what they need to wake themselves up.
"To be honest I wasn't able to finish the work for school," senior Allie Borland said, "We had a family member who got COVID so we didn't travel anywhere or do anything too exciting."
While winter vacation was a good break from school, it wasn't necessarily a break from COVID, as it was able to affect family gatherings. There were some solutions, such as using Facetime to talk with family who got quarantined. Of course not everyone had this problem, but still had work to do during break.
  "I mostly just spent it at my house, but I also had work. We went snowboarding though," junior Braeden Goemer said. "Hopefully 2022 goes well for me as long as I keep everything together, save up money, and get my new car."
Goemer wasn't the only person who went snowboarding during the break. So did freshmen Aleea Lichtenberg who went up to Michigan.
"I went snowboarding up in Blackjack, a hill in Michigan, with my friend and my brother," Aleea said.