Baseball struggles with cancellation of games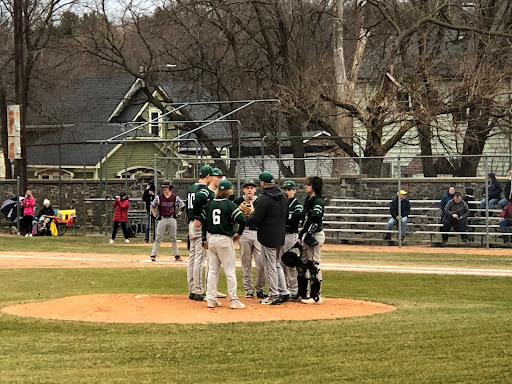 While spring sports have started up, the rain and muddy grass caused a delay in the beginning of the beginning of the season. The boys varsity baseball team is one of the sports that has had many of their games canceled due to weather. 
"The games being canceled affected us in a negative way as we were unable to see what our flaws were in order to improve on them. I strongly believe that the new kids that came to the team will help us out and along with our coaches to help guide us along the way," junior Angel Rivera-Mariscal said. 
Rivera reflects on last year's season to this year and sees the improvement being made. A major factor in the improvement is how well the team works together. This led the boys to taking a win on April 11 against Green Lake/Princeton, with a final score of 13-7.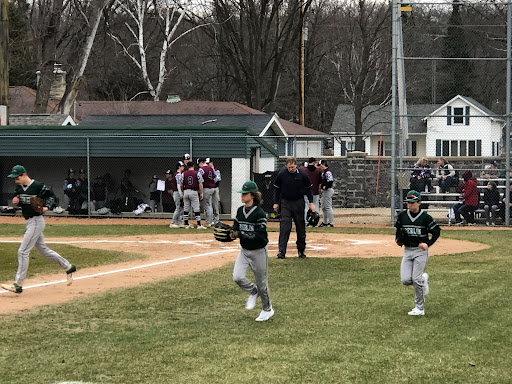 "A highlight of mine was playing an error free game and hitting well against Green Lake/Princeton," freshman Kale Bending said. 
Rivera also sees some memorable moments during games that have impacted their playing abilities. 
"Jeremey Disterhaft hit a double against Green Lake/Princeton, I pitched for the first time against Winneconne, Kody Wiese caught a pop-up from his stance against Winneconne and Hunter Boegh threw a runner out from center field in the game against Ripon," Rivera-Mariscal said.
While the team focuses on the positive outcomes after a game, they also have to see the struggles the team needs to improve on. Bending says, at times, they lack communication as a whole, but the team also knows that working together is one of their strongest traits. 
"Besides winning a game, a goal I have is having fun and playing a good game with my teammates," Bending said. 
The boys next game takes place tomorrow night at home against Waupun at 4:45.