Terri Mauel retires after 28 years with the district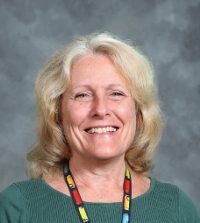 BASD Director of Health Services Terri Mauel has decided to retire after being with the school district for 28 years. In her time here she has been able to accomplish many things like being part of the Green Lake County Tobacco Coalition in 2000-2004 to help ban smoking in public places, running a diabetes club for students with type 1 diabetes, providing CPR/AED certification for staff members since 1998, and most recently doing COVID-19 management to keep students at school. 
"This [COVID-19 management] is the most labor intensive work I have done in my career," Mauel said. 
Through the years, Mauel has been a huge inspiration to many of the staff members.
"Mrs. Mauel has had a very positive impact on my life. She is someone I admire and respect. She has shown me what strength, courage and selflessness looks like. She is one of the hardest-working people I have ever met! I have had the privilege of working with her for the past ten years and she has encouraged me and cheered me on through the years," Student Services Secretary Sarah Judas said. 
In Mauel's 28 years with the district she has been able to experience a lot of different moments. 
"My favorite is that I was working in the same school district that my children attended in middle and high school. Being part of that experience was special. My other favorites are the many students and their families and the many staff I have come to know," Mauel said. 
Nurses Aide Lisa Krings has worked very closely with Mauel throughout her time here. 
"She has impacted my life in so many ways the list would go on and on. She is my angel. She is the most caring and big hearted person I know and will always put herself last," Krings said. 
Mauel will be missed by many people in the district and the many programs that she initiated and ran will leave a lasting impact on the district. 
"I will miss everyone–the students, the staff and the families. I will also miss the daily challenges of providing interventions for illness and injury presentations especially those with chronic disease," Mauel said.