Girls soccer relies on returning players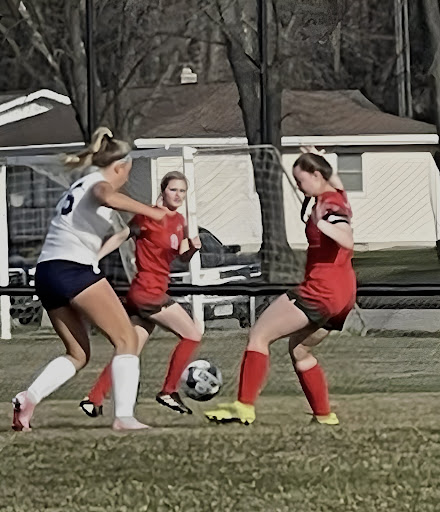 With many returning athletes, the girls soccer team relies on experienced players. Even though they are on a losing record of 3-6, they still have goals set.
"I want to get better every year, and have fun doing it," junior Mackenzie Helmuth said.
The current upperclassmen on the team have made many memories throughout their high school career.
"My favorite memory is when we had our tournament, and I head-butted the ball, and saved it from going into the goal," junior Allie Thull said.
Some of the players best memories are about beating rivals.
"My favorite soccer moment was by far our most recent Ripon game; we won 1-0 and played the hardest we've ever played," senior April Ryckman said. 
Experience has taught some valuable lessons.
"Don't get discouraged if you lose, but instead focus on the positives and what you did well. The skill will come with time, but you have to put in the work," Ryckman said.
Their next game is away tomorrow against Plymouth at 4:45.