What are you listening to?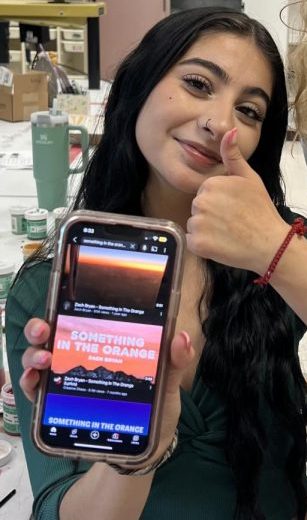 Listening to music is something everyone does. Maybe they are a metalhead that listens to rock, or someone that would rather enjoy country and pop. Everyone listens to music at some point during their day. The Red 'n' Green decided to take a deeper dive to see what people are listening to and in this installment we are featuring senior Kimberly Cobos Lara.
Q: What is your favorite song right now? 
"Something in the Orange" by Zach Bryan.
Q: Where did you discover it?
My boyfriend recommended it to me.
Q: What is your favorite part of the song?
Probably the romance of it.
Q: What does this song mean to you?
Well, my boyfriend and I broke up so he gave it to me when we were broken up, and that's kind of how we got back together.
Q: When is your favorite time to listen to it? 
During sunsets.