Studio dancers head into competition season
While many students have found enjoyment in school sports, two students have found interest in the dance studio outside of school. Sophomores Emilee Wegner and Haley Gaetzke have found their place at their dance studio. 
"I currently attend Studio A Dance Academy in Wautoma and have been dancing for 13 years. My mom put me in dance when I was around three and I started to really enjoy it so I continued taking classes," Wegner said.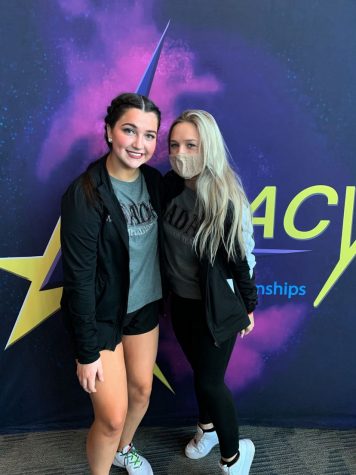 Gaetzke has also shared this similar experience attending Laura's School of Dance in Berlin. While both girls attend different studios, both studios are family owned.  
"Competitions are always more fun when you get to share the experience with your family. My mom, brother, and myself cheer for each other's dancers and studios. Healthy competition is always good," Director and owner of Studio A Dance Academy Annie Busse said.
Studio owner and instructor of Laura's School of Dance Laura Genord and Busse are mother and daughter. Dance has been what Busse grew up with and continues to show passion for it. Studio A offers more than enough classes, starting with ballet. Ballet is where dancers learn the basics for all other genres. 
"We offer all kinds of genres: ballet, jazz, tap, contemporary, lyrical, hip-hop, musical theatre, tumbling and competition team," Busse said.
The girls have to take a lot of time away from school work in order to practice for their competitions. 
"On Monday and Tuesday dance is 4-9:30 p.m., so there is not much time for work to be done. It's also a big time commitment because I'm only at the studio two times a week so there is a lot of self-discipline, otherwise there would be no improvement. Competition season is starting this month and going into June. Weekends are going to be super busy," Wegner said.
Gaetzke has struggled with managing time in the studio as well.
"I get breaks at the studio and try to fit in some studying, but it doesn't always work out since I have other things to do," Gaetzke said.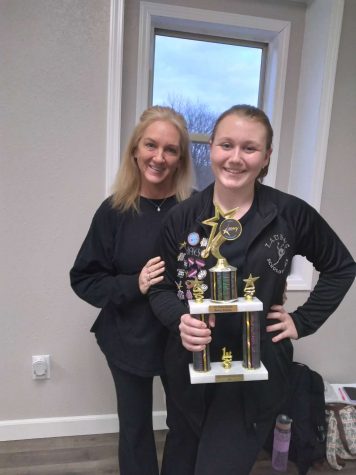 Since Wegner and Gaetzke have been dancing for quite some time now, their  commitment has caught the dance instructors' attention.
"Haley is one of my positive students and brings friendship and loyalty to her team. She has been in the studio ever since she was little and one of the hardest working dancers we have in the studio," Genord said.
The same thing can be said as well for Wegner.
"Emilee is a hard worker and a great student. She shows leadership and is a role model for younger dancers. Emilee is always very helpful. She started being classroom assistant this year and has been great," Busse said.