Track team places at ECC Conference meet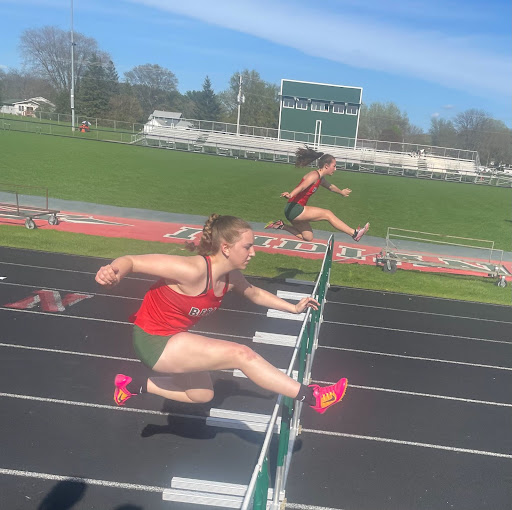 At the ECC Conference Meet on May 16, both the boys and girls teams took fourth place overall. 
"We are very proud of our team, they are performing very well and are exactly where we wanted them to be," track Coach Matt Willet said. 
Each member on the team has different strategies to help them succeed.   
"My strategy is to listen to the coaches and practice like the race," sophomore Eva Fleegal said. 
Sophomore Callie Kurczek has a different strategy to help her win her events.
"My strategy is to use my arms as much as I can to help push me for the best time," Kurczek said. 
Junior Dean McAllister prepares for his events before the meet. His events include triple jump, long jump and 4×100. His key to success is how he prepares for these events. 
"The day of the meet I try not to eat 'heavy' foods like a McDonald's burger or something like that. Stuff that's light and usually kind of high in carbs. There really isn't anything I purposely avoid all the time because of track," McAllister said. 
Being in track isn't any different from any other sports. For track athletes, staying healthy and doing activities outside of practice is important. 
"I usually will just run two to four miles or I will go to the track and do 200 repeats outside of practice. My best time is 2:37 in the 4×8," Kurczek said.