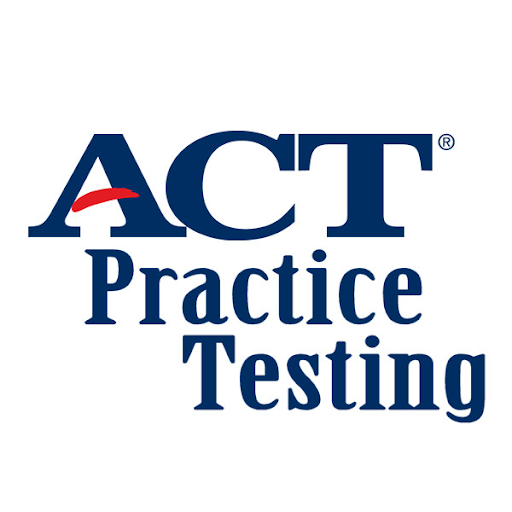 Students prepare for ACT
February 17, 2022
   Students are getting ready to take the ACT test on March 8. The ACT prep started Jan. 17 and will be going on until March 7. A small number of students have taken the prep test.
   "I'm kind of ready for the ACT, but not really. I'm just kind of nervous. (ACT prep) wasn't difficult. Maybe around ten people took the prep." junior Cindy Liu said.
   ACT prep is a resource offered to students to help them prepare for the real ACT by having students take a similar test so they get used to it. However most students are not taking advantage of this opportunity.
   "I'm not ready at all for the ACT. I didn't find the (ACT prep) hard," junior Joseph Garczynski said.
   The actual ACT is a relatively important test, that is why the ACT prep exists. ACT prep will be going on for a while so if any students want that resource it is free to try. Go to Student Services to learn more.
   "Just the juniors will take the actual ACT. The sophomores can volunteer to take a pre ACT," school counselor Matt Willett said.
Juniors take ACT
 Every year, the junior class takes the ACT to show their comprehension level of a variety of subjects including math, reading, writing, science and English. The ACT took place on March 8. At this point in time it is said that the class of 2023's college applications will again be test optional, meaning they only have to submit their act score if they wish to.  
"It was testing everything we knew. It's all the random things that we need to know. I think it was alright. It was just like five different parts of the test," junior Ethan Brunke said.
For the juniors, the test was on their Chromebooks, which is new this year. The test can be hard for some people to concentrate since they sit in classrooms for four hours. Yet, these tests were set to have a time limit, even for the Pre-ACT.
"On the English test I got 70 out of 75. For the reading and math tests I got through most of them and science I finished all 40," junior Laurel Miller said.
Some of the tests felt easy for some students, yet other students felt as though those tests were challenging, so the students can get extra help from their teachers and advisers.
"All my teachers help me prepare along with all my recent classes that we have been given this year. There definitely was a lot more of the frequent information that we saw, especially the Algebra 2, but also the Pre-ACT helped me out a lot by knowing what to expect," Brunke said. 
People have their strengths and weaknesses academically, and those play a role in the difficulty levels for each individual.
"Math and science were tied for me with being hard because I am not a math person and it's really hard. I had no idea what half of the questions were asking," sophomore Jude Kujawa said.
For Brunke science was the hardest. 
" We were not given much time and there was a lot of reading and interpretation and also some added  math, so you would want to stay vigilant for that,"Brunke said
Students can prepare themselves for the ACT by taking the Pre-ACT.
"I did the ACT Prep with school counselor Matt Willett," Miller said.
Students will receive their scores five to eight weeks from the day the students took the ACT. 
"For the ACT I felt really good after finishing the test. Although, I was stressed out in the math and writing section because of how much time we had, but for the other tests I was very relaxed," Miller said.  
Underclassman take iReady test
Freshmen and sophomores took the iReady test on Oct. 5 through Oct. 7. This is different from past years because traditionally the Measure of Academic Process (MAP) test has been given to students. 
"The structure of iReady testing is very similar to MAP testing that has been done in the past. The difference is shown through the data. Students are able to get a clearer picture of their level of achievement and growth over the school year and teachers are able to get specific reports about next steps in a student's learning path," Director of Instruction Sara Markee said. "In addition, if students need extra practice on specific standards, the iReady program will provide a personalized learning path." 
Sophomores who have previously taken the MAP test noticed some differences between the MAP test and the new iReady test.
"The iReady test gives you a percentage bar and the MAP test doesn't. The MAP test tells you exactly how many questions you have and you don't get to know how many questions you'll be doing on the iReady test. The iReady test also gives you brain breaks (mini-games that students play within the test) which I do not particularly care for," sophomore Kate Femali said. 
Students were tested on both their English and Math skills. 
"There was a lot of reading and figuring out what was in the reading. There was also a lot of graphing that we had to do for the math portion," freshman Aliyah Johannes said. 
The iReady test is given to students in order to collect data about their growth and for teachers to know where there are gaps in students' knowledge. 
"Collecting data on students is an extremely important step for districts to ensure that the curriculum decisions and strategies are leading to the desired outcomes. As middle school students, the freshmen and sophomores took the iReady diagnostic test. By continuing this into ninth and tenth grade we are able to measure historical data and allow students to see the growth they have been making in both reading and math," Markee said.
The iReady test will be given three times this year to the freshman and sophomores. This will go along with other tests that juniors will also have to take.
"The iReady diagnostic will be given to 9th and 10th-grade students three times a year (fall, winter, spring). ACT Aspire, which is state-mandated, will be given to 9th and 10th graders in the fall. 10th graders also have to take one last WI Forward Exam assessing Social Studies knowledge in the fall. ACT will be given to 11th graders in the spring. Lastly, there are not any standardized assessments for seniors," Markee said.