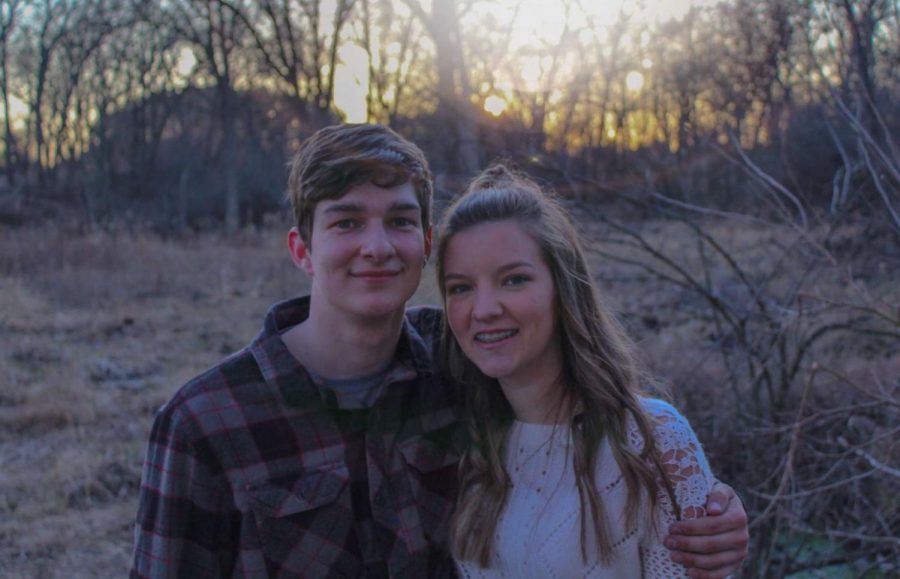 Dynamic Duos
Darnick and Krause enjoy outdoor activities together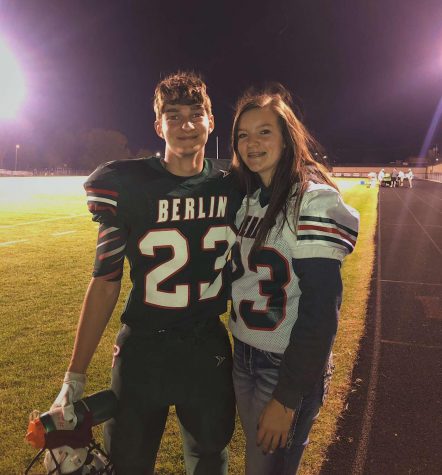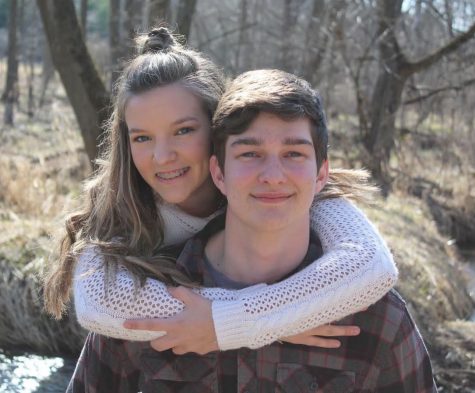 In high school, students meet many new people and can develop new relationships. There are couples in the school that everyone knows that they have been together. It could be possible that they will be together forever. The Red 'n' Green will be taking a closer look at these relationships.
Junior Colton Darnick and sophomore Kassandra Krause started dating October 25, 2019. According to Krause they enjoy many of the same things so it makes their relationship very easy. They see each other every chance possible and have been dating for over a year.
"We had a class together my freshman year (Darnick's sophomore year) and then he Snapchatted me one day after class," Krause said. 
Darnick and Krause do a variety of things together. They both love to be outdoors, and they often do things outside with each other. 
"We like to do a lot of outside activities together like hunting, fishing, and snowmobiling a lot in the winter," Darnick said.
Krause and Darnick went hunting one day together and an incident happened that Krause will never forget.
"We decided to go hunting off his grandma and grandpa's porch. We weren't seeing anything until close to closing time, then three does came out. He shot one and it dropped right away so we went back to get the Ranger and the deer was gone," Krause said. "Then, all of a sudden, the deer jumped up from the ditch right at Colton. Luckily it didn't hit him, but it was about an arm's length away from him and then it ran the other way into a field."
When the couple is outdoors it gives them time to be with each other, some time they are missing due to Krause choosing to do online school. When couples go to school with each other it gives them time to spend together at lunch or in the hallways. This year Krause said they see each other the same amount of time as when they were both in school. 
"I chose to do online school this year and it doesn't affect us at all. We see each other just as much as we did before, maybe a little less but he's pretty good with coming and seeing me after he's done with work or weekends we will spend time together," Krause said.
Since Krause and Darnick spend lots of time together, Darnick has made a close connection with Krause's family. Darnick attends almost every one of Krause's family events and gets along with everyone there. 
"We are together during most of the free time we have, and now I also have a very close bond with her family and love to spend time with them," Darnick said.
While being together for long periods of time, people can often get annoyed with each other, and it can spark disagreements or fights. Krause and Darnick found a way to work through these disagreements. 
"We usually don't disagree that often. A common disagreement lately is who gets to drive because recently I got my license and he still wants to drive everywhere even when I do," Krause said. "We simply just tell each other our sides of the argument then talk through it. That usually fixes it. Normally, we take turns doing what we want; like he wants to do something one day so then we do what I want the next day."