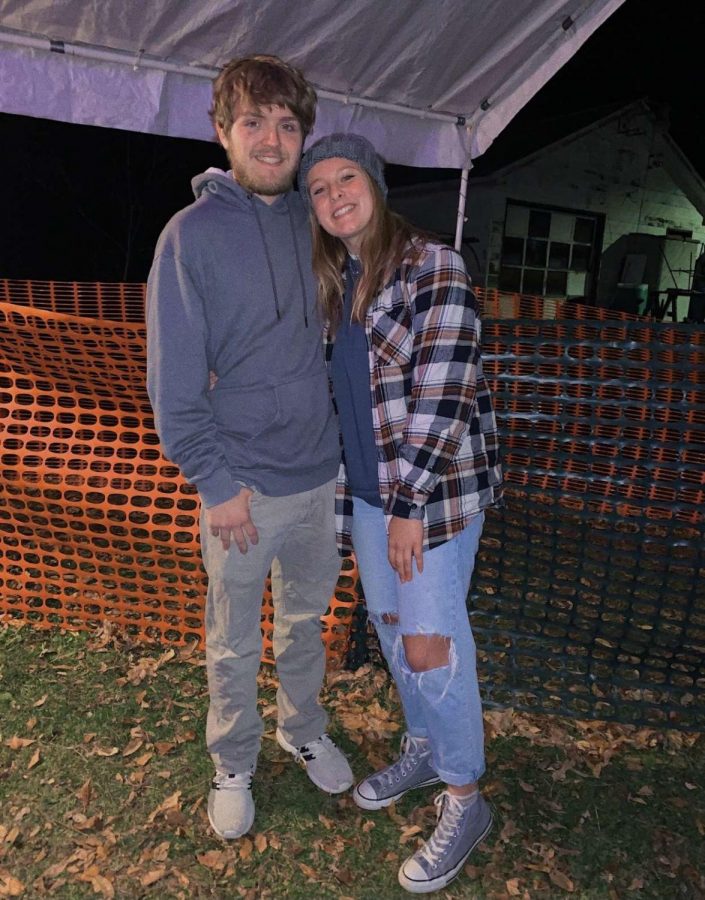 Dynamic Duos: Burkert and Sonnentag maintain long-term relationship
For over two years graduate Joey Burkert '19 and senior Abby Sonnentag have been dating. On Dec. 17, 2018 Burkert asked Sonnentag to be his girlfriend, Burkert was a senior at the time and Sonnentag was a sophomore.
"We were at his house and he just kind of asked me and I said no at first as a joke, but then obviously I said yes," Sonnentag said. 
For Sonnentag and Burkert, dating was just putting a label on it as they were friends prior to dating.
"Burkert and I met through mutual friends. One of his best friends was dating my best friend at the time," Sonnentag said. "Our friends thought it would be a good idea to set us up, and it ended up working out."
To make a relationship last for a long period of time, such as two years, both of the people in the relationship have to put in effort. This is just the thing that the two of them do for each other.
  "Some reasons our relationship has lasted this long is because of our commitment and trust to each other as well as making time for each other," Burkert said.
Relationships are not always perfect, but one way a relationship lasts so long is because they have a lot in common. 
"We are a lot alike in many different ways. We find ourselves saying the same things at the same time and we have a lot of the same favorite foods," Burkert said. "We don't disagree a lot, but when we do we always find a way to compromise."
Making time to see each other is a key factor in Burkert's and Sonnentag's relationship. How they spend that time together is unique to their relationship.
"Before COVID we would go to the movie theater once or twice a week," Sonnentag said. "We also enjoy going out to eat and trying new restaurants."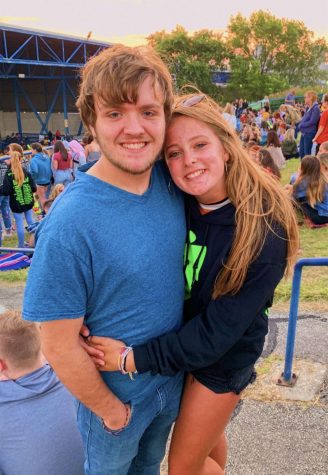 As we hit the midway point in the second trimester, it comes closer and closer to when Sonnentag will be headed off to college. Sonnentag will be expanding her education at UW- Whitewater in the fall while Burkert continues to live in Berlin. With this in mind Burkert has a plan to make sure the relationship lasts.
"I plan on keeping the relationship by seeing her whenever I can, and loving her as much as I always have," Burkert said.