Students look to make resolutions this New Year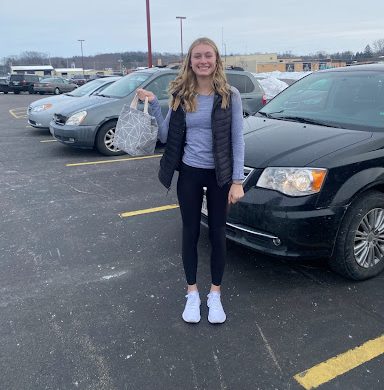 With the New Year here it is very common for people to be feeling extra motivated. This is shown through the time old trend of creating a New Year's Resolution. The common practice is done by evaluating lifestyles and looking for places where improvement is needed. Junior Amber Dretske enters the New Year with a very solid plan ahead of her. 
"My New Year's Resolution is not to go buy food at lunch whether that be from McDonalds or Kwik Trip," Dretske said.
 Like many others, she is working towards healthier eating habits. Dretske hopes that this is the year she will keep her resolution. In order to make the change it is important to discover the problem. 
"The week before winter break is when I realized that I should make this my resolution. In that week, I went out for lunch every day, not once eating the lunch I had packed," Dretske said.
With a different resolution in mind, freshman Arianna McCormick is looking to get more serious about writing. For McCormick, this is not a new tradition, and for the past five years she has made resolutions to better herself.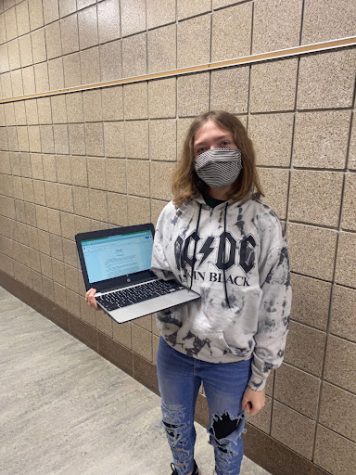 "I've been working on my story for quite some time now and know what to do with it because of what I have learned from 2021, I am now finishing the final stages," McCormick said. 
With past resolutions she has kept them all year and she says this year will be no different. 
"I'm able to stick to it because I remember it, try to self motivate and just keep myself held to a high standard," McCormick said. 
Junior Wyatt Miller has hopes to become a better runner to lead into the track season ahead. This will be his first resolution, but he is sure he will stick to it. 
"I realized I needed to make a change when I saw the opportunity to get a scholarship for track or cross country going into college," Miller said. 
With track season only three months away Miller is making sure he will be prepared and ahead of the game. 
"Going on long runs, seven to eight miles, and adding a speed workout into it will keep me on track for the season," Miller said.
 They may not stick to their resolutions but change was made to help enhance their lifestyle, whether that be for only a day or it lasts them until the next New Years.